Jaegar Sonus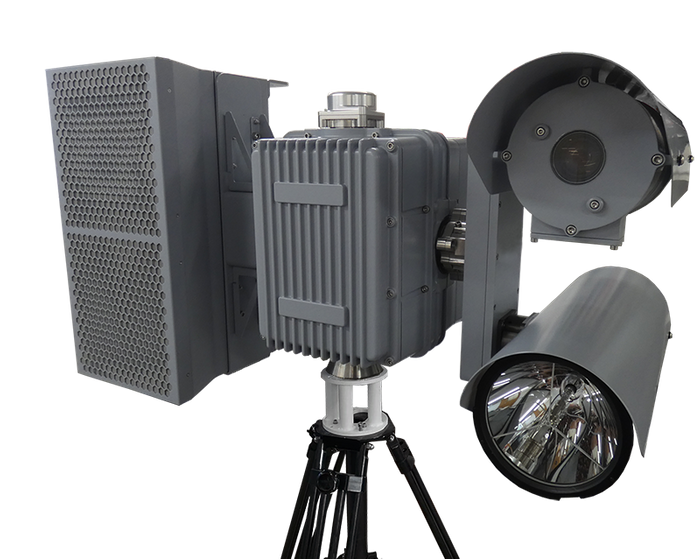 The Jaegar Sonus is a modular, highly directional acoustic hailing device, capable of the precise delivery of long-range sound (speech).
Utilising the latest audio technology, the Jaegar Sonus is available with two hailing options and is capable of delivering 154db of sound pressure, which can provide clear, directional and intelligible speech at ranges up to 2.5km.
As with all Jaegar platforms, the Sonus features a fixed through shaft that enable payloads such as a RADAR to be mounted directly above the PT director allowing continued, uninterrupted target detection and tracking.
To aid operation the system can be paired with either a lowlight HD video camera or various thermal cameras for detection and night-time operation. The addition of a zoomable spotlight also aids night time operation and can add to the deterrent effect of the system.
Categories
Land Platforms
Armour
Emergency Vehicles
Utility Vehicles
Naval Platforms
Boats
Ships
Optical
Imaging/ Image Capture
Night Vision
Optical Systems
Optronics
Surveillance
Platforms
Patrol
Security
Border, land and coastal control systems
Riot control / Crowd control / Public Order
Surveillance
Search & Rescue/ Detection
Surveillance