Cowan Transportable Recompression Chamber System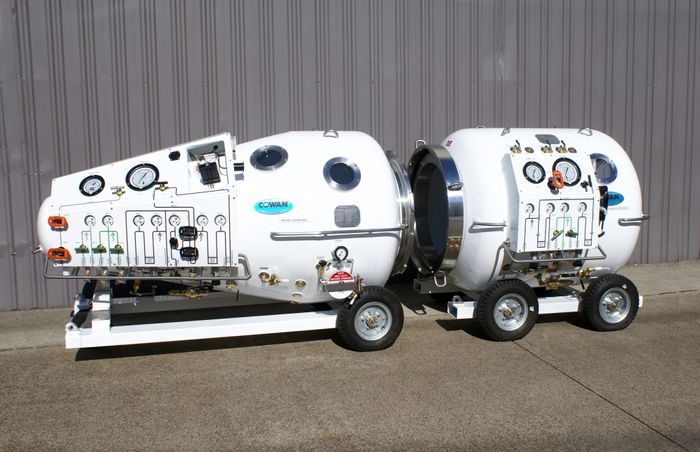 The JFD Cowan Transportable Recompression Chamber System (TRCS) has two components comprising the Transportable Recompression Chamber (TRC) and the Transfer Lock (TL).

The system is capable of being transported to remote locations where diving operations or emergency rescue activities are to be carried out. The TRC can accommodate two persons (patient and attendant) and the TL, two persons. It is capable of diving to a depth of 70 meters. The TRC can provide oxygen, air, and mixed gases (or air and oxygen only) for an unlimited period (most dive tables are to a maximum of 6 hours). The TL provides air and oxygen.
The JFD Cowan TRC operates as a total life support system for its occupants. It has passed the most rigorous laboratory & field testing of the USA Navy. It is supplied to the USA and Australian Navies with over 100 systems distributed to date, worldwide. JFD Cowan is committed to providing ongoing In-Service Support. With all JFD Cowan chambers, clients are offered maintenance, installation, commissioning, spare parts and training programs. JFD Cowan has formal representation throughout the world, especially in Asia.
Categories
Rescue/ Survival Equipment
Safety/ Survival
ISO 9001