Koios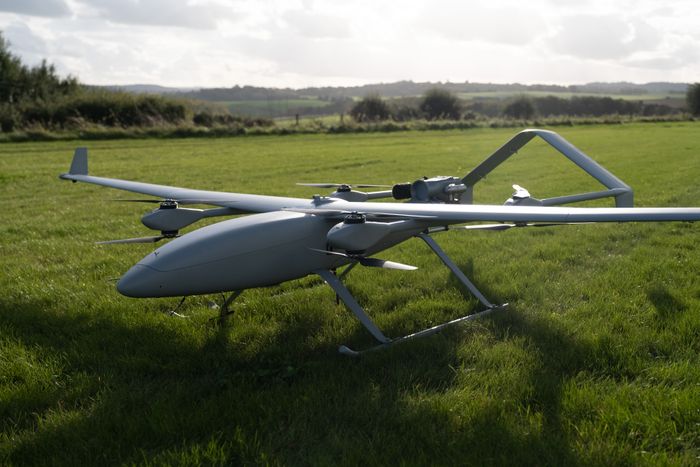 Koios provides class leading capabilities, operating day and night conducting ISR missions for any mission requirement. Our class leading mission management system SC3 allows missions to be conducted completely autonomously when equipped with a pre-programmed flight plan, using a point-and-click graphical user interface for minimised workload.
Runway independent, Koios can operate in remote areas on uneven terrain. Koios offers eight electric motors for fully autonomous vertical lift, and an advanced, robust four stroke combustion engine for forward flight for maximum flexibility in the field. The platform offers a full solution, with end-to-end design for versatility.
Ruggedised for harsh conditions and multi-fuel capable, any readily available fuel can be used to easily support missions, even in remote areas, and the platform can be pre-flight checked and launched in under 10 minutes with two operators for a small tactical footprint.