MISSILE ELECTRONICS (TELEMETRIES & DATALINKS)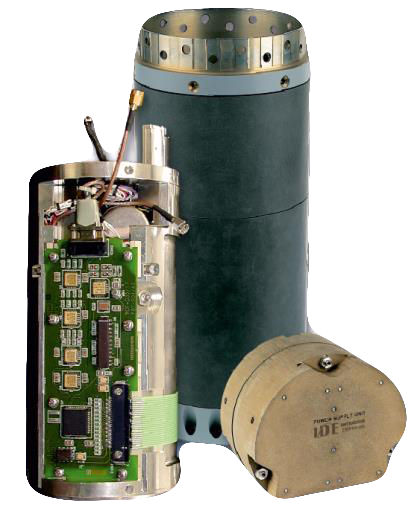 MISSILE TELEMETRIES
INTRACOM DEFENSE (IDE) designs, develops and manufactures high bit data rate missile telemetry systems, which are used for data transmission from the missile to the data collection ground station via a radio link or for recording of data during captive carry flights.
Extensive know-how and expertise have been utilized introducing telemetry systems with characteristics such as surface mount technology, compact mechanical packaging, conformal antennas and re-programmable subsystems.
Typical telemetry section components include:
Master Control Unit
Power Supply Unit
Signal Conditioning Unit
Radar Transponder
Flight Termination Receiver/Decoder
Thermal Battery
FM Transmitter
Mechanical Housing
Antennas
MISSILE DATALINKS
INTRACOM DEFENSE (IDE) Data Links are used for guided missile systems requiring radio transmission of target and control data from ground transmitter stations to missile receivers. They operate reliably over demanding wireless channels using state-of-the-art proprietary signal waveforms.
IDE's Software Defined Radio (SDR) data link transmitters and receivers are implemented on DSP-based architectures, offering design flexibility, rapid development, expandability and upgradeability.
The main features of IDE's Data Links are:
Robustness to the highly variable aeronautical channel effects of Doppler and multi-path fading
Enhanced robustness with Space-Time transmit antenna diversity option
Efficient use of radio spectrum
Optimization of data rate versus processing gain and jamming rejection
Low Peak-to-Average Power Ratio (PAPR)
High ECM immunity