Oculus - Versatile short range thermal PTZ camera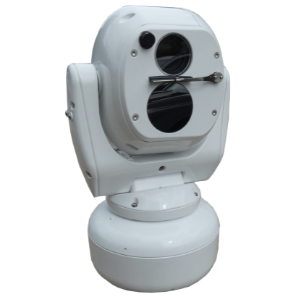 The Oculus is a versatile short-range thermal PTZ camera which offers multiple mounting options, including hanging, as well as high level of accuracy (0.05°). The Oculus is capable of fast pan and tilt speeds (up to 180° per second). Also, it also offers 360° continuous rotation and absolute positioning.
The camera sensors are housed within the Oculus's hard anodised, rugged enclosure which is tested to an IP67 level of environmental protection. The PTZ is well suited to mid range surveillance applications including maritime, CNI protection and vehicle mounted solutions.
Categories
Ships
Optical
Imaging/ Image Capture
Night Vision
Optical Systems
Optronics
Surveillance
Imaging/ Visual
Security
Platforms
Boats
Emergency Vehicles
Patrol
Ships
Power Supplies
Security
Border, land and coastal control systems
Surveillance