Precision engineered tools for the challenges of Electronic Manufacturing Services (EMS)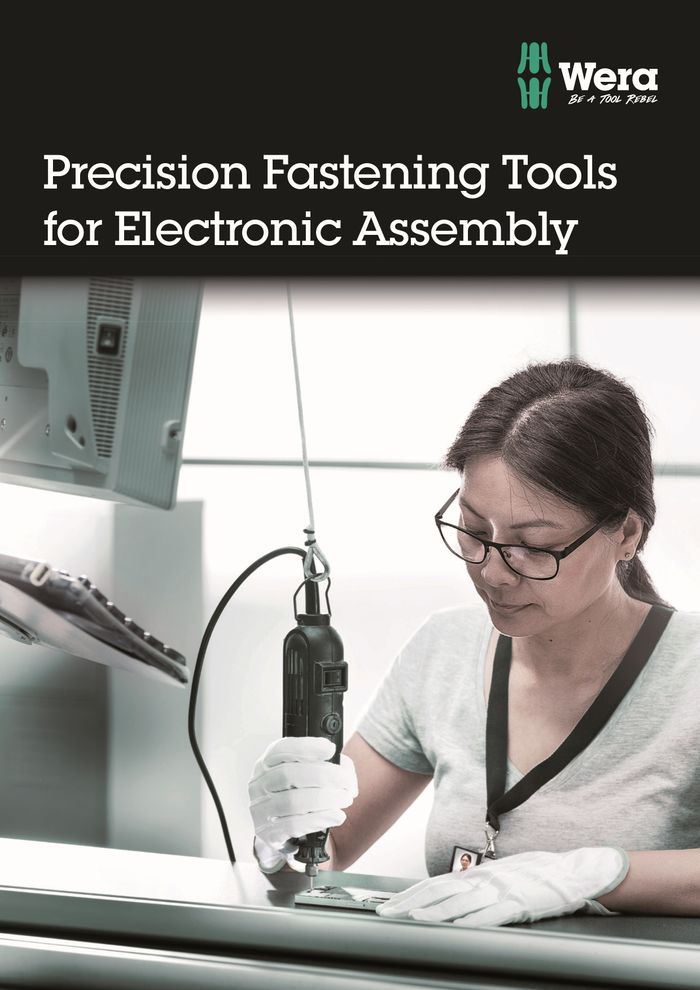 With the increasing economic pressure on the global EMS providers, Wera recognizes the importance of reli- able and efficient fastening solutions.
Wera is constantly working to improve on the sta- tus-quo, and to provide new solutions to the unique challenges of the EMS.
Wera, as one of the largest drive bit manufacturers worldwide, is licensed to produce most known screw profile licenses. such as TORX®, TORX PLUS®, Microstix, Phillips etc.
And, by working directly with leading screw manu- facturers, Wera brings value to its customers by developing and delivering tailored and economical solutions which allows our valued customers to reduce down time, to improve efficiency and finally to reduce production costs, and to boost competitiveness.
We are sure that you will find many useful solutions to your fastening challenges in the pages of our new EMS brochure.
And if we can provide any technical assistance, or if you have a particular challenge for which you can ́t currently find a solution, please contact our Head of Sales Belinda.walton@wera-tools.co.uk
We Look forward to receiving your challenges and becoming part of your solution!
Categories
Air Platforms
Communications
Construction, Infrastructure & Property
Consultancy
Displays & Controls
Electronics
Engineering
Robotics & Exploration
Satellite Telecommunications
Land Platforms
Manufacturing Processes
Mechanical
Platform Structures
Power supplies & Batteries
ISO 14001