PRECISION SPUR GEARS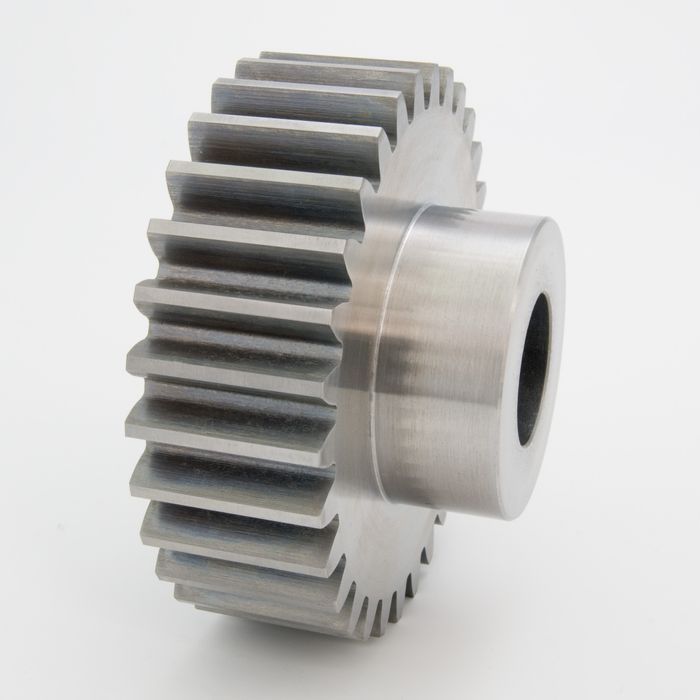 Ondrives' precision spur gears are manufactured in a range of different sizes as standard, from 0.5 to 8.0 module.
0.5mn - 16mn with external diameters from 15mm to 850mm and internal diameters upto 400mm.
DIN 3961 - DIN 3967 - ISO 6336 - AGMA
They are offered in a range of different materials, from 817M40T, 805M20 case hardened, titanium, PEEK, cast iron and delrin.
Specials can also be manufactured to customer's drawings and specifications with First Article Inspection Reports and material certificates where required.
Categories
Air Platforms
Helicopters
Communications
Satellites
Telecommunications
Components
Engineering
Design
Engineering Services
Maintenance/ Repair
Nuclear Engineering
Research
Systems Engineering
Technical services
Explosives & Disposal
Space Platforms
Satellite Telecommunications
Manufacturing Processes
CNC Machining
Machining
Mechanical
Mechanical Equipment
Mechanical Parts
Mechanical Services
Medical
AS/EN/JISQ 9100
ISO 9001