Quantum TMR 200° Arc Position Sensor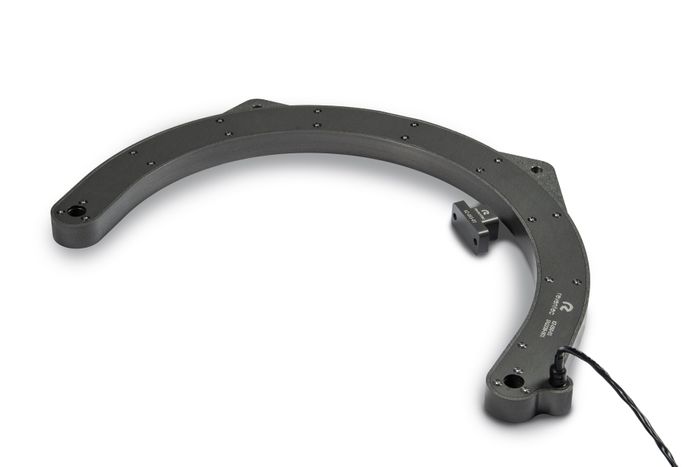 ± 100 degrees of arc measurement range
Rapid response rate of 5kHz
12 bit Resolution
Analogue VDC Output
Hard anodised aluminium construction
IP67 rated for harsh environments
Non-contacting and solid-state for increased product lifespan
An integrated CPU located within the aluminium sensor housing creates an analogue voltage output for easy implementation into the teams data recorder. Leveraging the latest advancements of Tunnel Magnetoresistance sensing, Reventec's state-of-the-art Quantum TMR technology offers superior accuracy compared to Hall Effect sensors and provides reliable readings across magnetic field strength fluctuations. The arc position sensor benefits from real-time measurement with a rapid update rate of 5kHz, enabling engineers to extract detailed data for analysis.
Featuring ingress protection of IP67, the durable sensor is designed to tolerate extreme weather conditions, corrosive sea water and shock or vibrations that occur whilst delivering dependable data. With no moving parts, the sensor performs reliably across an operating temperature range of -40°C to +125°C (-40°F to +257°F).
Boasting advanced accuracies of ±0.5% of reading, the device is capable of achieving reliable measurements across large air gap distances and through up to 20mm of non-ferrous material such as aluminium or stainless steel. For this specific customer, the target magnet has been designed to measure an approximate 6mm air gap in line with their spatial constraints. Non-contacting, solid-state sensors minimises mechanical wear and improves the product lifespan.
Whilst the sensor has a 200 degree measuring arc, all Reventec products are available for full customisation to ensure the best fit for your application.
Options include:
Range of connector interfaces available including; MIL-DTL 38999, autosport or subsea.
Custom housing options to fit your application and offer analogue or CAN outputs without the need for external CPU processing.
Categories
Components
Electronics
Electrical Equipment
Electrical Parts
Electrical Systems
Sensing Technologies