Rotinor RD2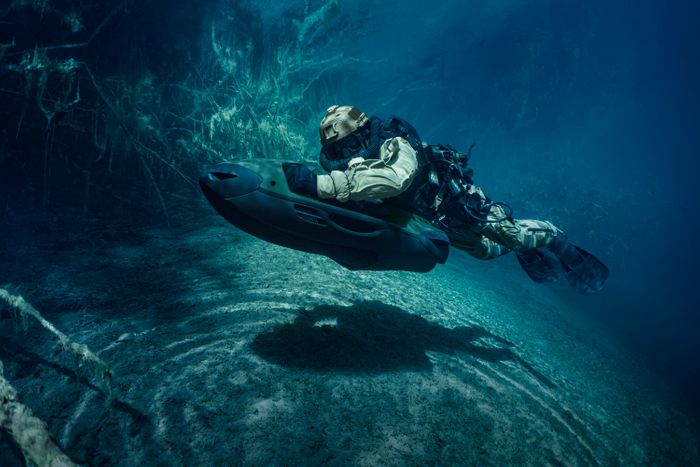 The Rotinor Divejet RD2 is a high-performance diving scooter for professional applications. With its patented E-Jet power system, the high power drive of the RD2 is unrivalled.
Virtually silent and absolut emission-free the electronic Jetstream system works on the prciple of water displacement. The powerfull motor performance of 3,4 HP is controlled by 10 power levels. The hydrodynamic design and extremly light weight of the RD2 lends the diving scooter a high degree of agility in the water. All steering and diving manoeuvres are carried out simply by shifting the weight of the body.The specially developed harness system enables the operator to easily control the enormous thrust of over 50 kg.
The multi-colour illuminated TFT display shows all relevant data.The activated navigation system enables the user to steer the RD2 with ease by means of the gigital bearing scale. It was developed for a multitude of launch scenarios, such as surface, air and submarine. Its cutting-edge technology and the simplicity of the operating concept make the ROTINOR DIVEJET RD2 the internationally unrivalled choice for professional users on special missions.
Categories
Submersibles
Propulsion
ISO 9001