Screwdriving tools for Aerospace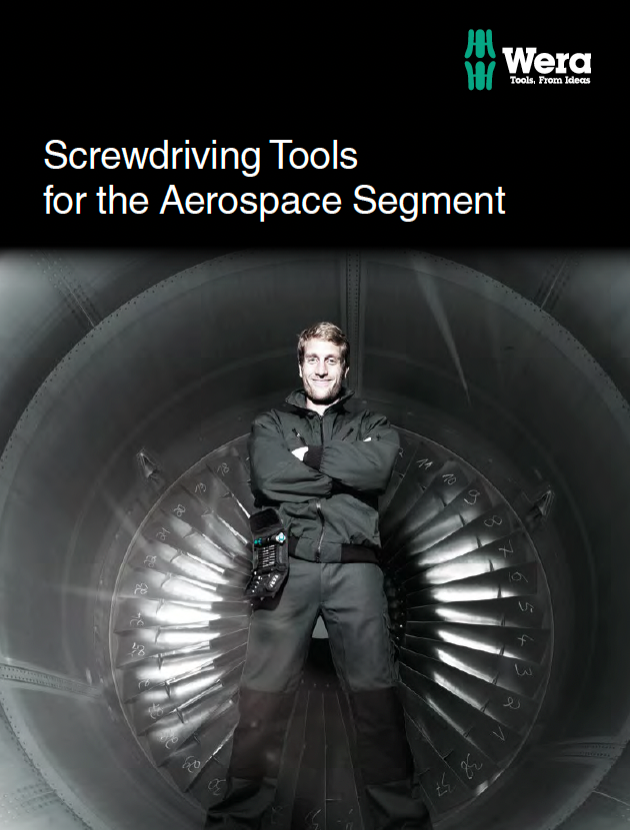 With the increasing economic pressures on the global Aerospace industry, Wera recognises the importance of the maintenance operations of all carriers, whether they are passenger, commercial or military.
Wera is constantly working to improve and provide new solutions to the unique challenges of aerospace maintenance.
Traditional suppliers of fastening tools to the industry presume that tools have reached their ultimate stage of development
At Wera our design engineers disagree.
Perhaps the best example of the innovative character of Wera, within the Aerospace market, was the introduction of our patented TORQ-SET® Mplus screwdriver bits.
The uniquely improved geometry of the Mplus bits provides for better fit in the screws, higher torque transfer, and less cam-out. Most importantly for the MRO activities, the strongest benefit of the Mplus technology is seen during the removal of fasteners which have been in service and are probably filled with paint or in slightly less-than-perfect condition. When you add the patented diamond-coating to the Mplus profile, you've got a combination that can handle the most stubborn removal challenge.
We are sure that you will find many useful solutions to your fastening challenges in the pages of this brochure. And if we can provide any additional technical assistance or if you have a particular challenge, you can't find a solution for, please don't hesitate contact us.
Categories
Air Platforms
Engineering
Space Platforms
Robotics & Exploration
Unmanned & Autonomous
AS/EN/JISQ 9100
ISO 14001