SEARIDER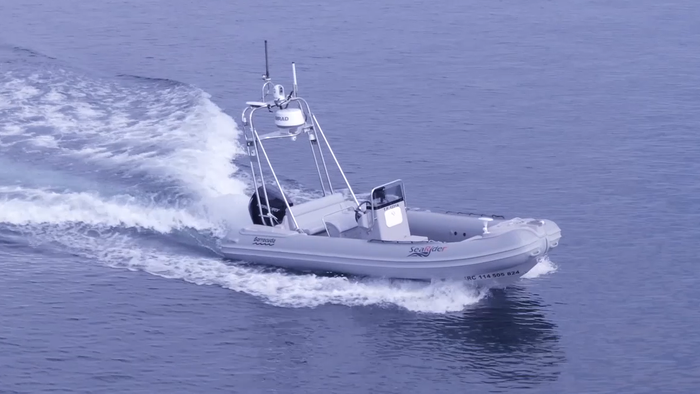 The SeaRider platform is a harbor class, Cat B (up to 8 Beaufort) Rigid Hull Inflatable Boat (RHIB) equipped with 2 Neoprene tubes and a Mercury 175 HP 6 cylinder 4-stroke XL engine. It incorporates a large waterproof payload room and a steel roll bar which can host a variety of surface sensors and all electronics equipment. SeaRider can operate from either a harbor or a host ship.
The USV operator controls and monitors the SeaRider and its payload from the Control Station which delivers map integration, presentation of information from the engine, navigation equipment and payload, alert, incident and resource management and many other capabilities.
Bi-directional high-speed communication between the Control Station and the USV is achieved over a state-of-the-art wideband UHF Software Defined Radio (WiWAN) system supporting extended telecoms range, dynamically adjustable network topologies, and multiple levels of security (TRANSEC and COMSEC), advanced Quality-of-Service mechanisms and powerful network management.
Categories
Communications
Electronics
Security
Unmanned & Autonomous
Detection & Tracking