SlingShot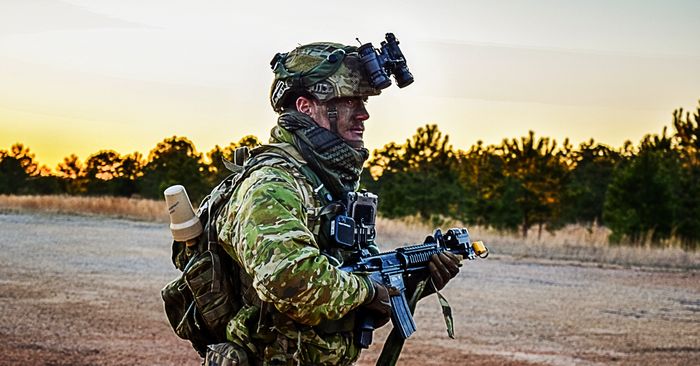 The SlingShot system delivers command and control tactical communications over 1000s km.

SlingShot is a unique system that enables in-service U/VHF radios to use commercial satellites to extend range over 1000+ km. It also connects radios of different frequencies for interoperability.

Winner of the Queen's Award for Innovation in 2019, the SlingShot system is not only low in size, weight and power but revolutionary, because it can be integrated with current in-service UHF and VHF tactical communications systems. So, with minimal training and investment, you can extend radio range from 30 km to 1000(+) km and deliver true Beyond Line of Sight (BLOS) and Communications on the Move (COTM) on all platforms and in all conditions with one system.
In addition to robust BLOS voice capability, SlingShot has sufficient bandwidth to carry critical data to support essential applications such as: Situational Awareness tools; GPS tracking; reporting and other data messaging without the need for a ground-based line-of-sight re-broadcasting architecture. Finally, SlingShot's omnidirectional antennas provide manpack, land, sea and air platforms with real-time COTM, rather than having to be static, as experienced with traditional TACSAT systems. These capabilities combine to provide a "battle-winning" strategic enabler for equipped forces.
SlingShot is in operation across four continents in a variety of scenarios, with users ranging from Special Forces, Border Security and UN Peacekeeping.
Categories
Satellites
Communications
Command & control
Communication systems
Radios
Satellites
Navigation, Positioning & Timing
Satellite Communication
Satellite Telecommunications
Satellite Antennas
Satellite Terminals