Smoke Grenades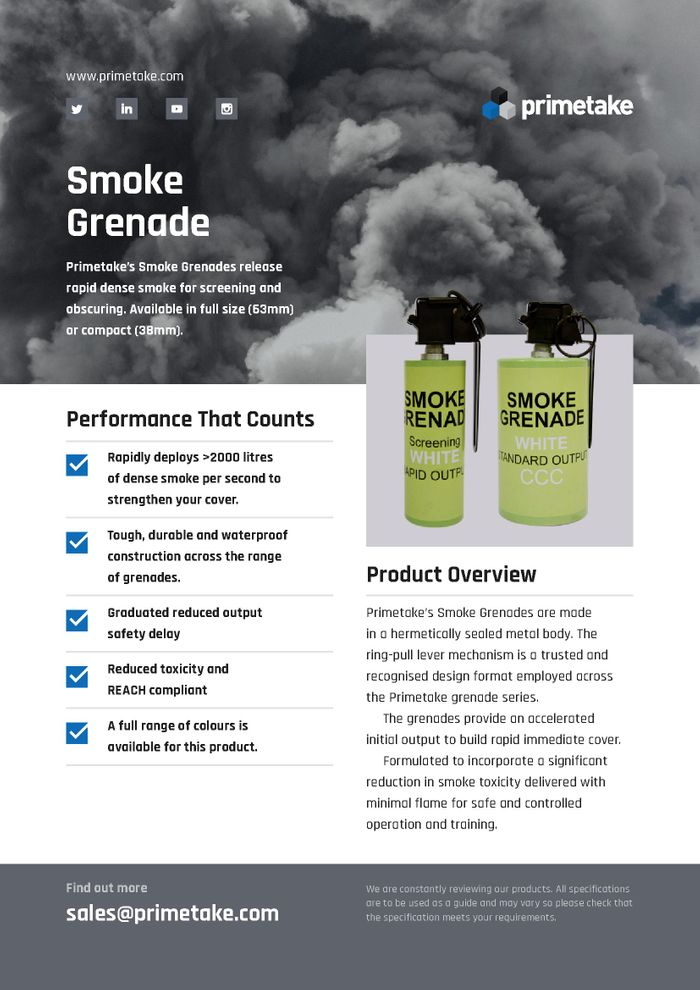 Primetake's Smoke Grenades are made in a hermetically sealed metal body. The ring-pull lever mechanism is a trusted and
recognised design format employed across the Primetake grenade series.
The grenades provide an accelerated initial output to build rapid immediate cover. Formulated to incorporate a significant
reduction in smoke toxicity delivered with minimal flame for safe and controlled operation and training.
Rapidly deploys >2000 litres of dense smoke per second to strengthen your cover.
Tough, durable and waterproof construction across the range of grenades.
Graduated reduced output safety delay
Reduced toxicity and REACH compliant
A full range of colours is available for this product.
Categories
Pyrotechnics
Grenades/ Mortars/ Discharges