Torque Tools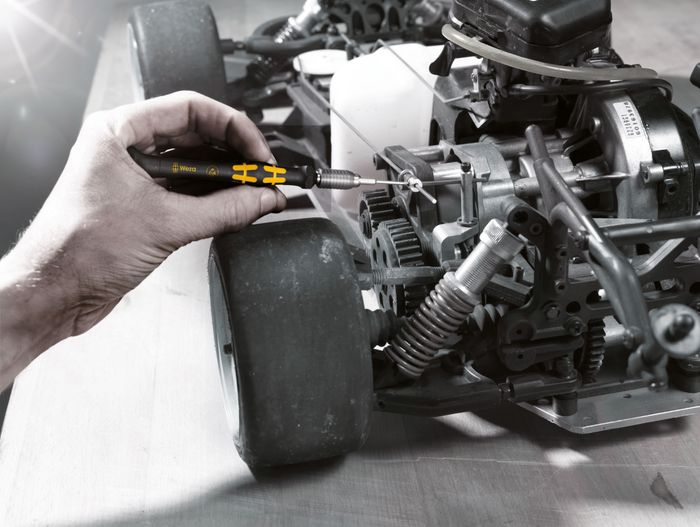 Wera's torque tools o er torque-controlled screw tightening so as to avoid damage to the screw or
workpiece and to ensure the integrity of the screw connection. This makes work-intensive drilling-out
of screws and unproductive downtimes a thing of the past. It is also important whenever repeat
accuracy is required.
They come with an ergonomic Kraftform handle and have a distinctly audible and perceptible click
signal whenever the required torque value is reached.
No time-consuming blade changes; instead of special blades, conventional bits conforming to
C 6,3 and E 6,3 or even ." sockets can be used.
Adjustable torque
Categories
Air Platforms
Engineering
Robotics & Exploration
Power supplies & Batteries
ISO 14001
ISO 9001