UAV LOTUS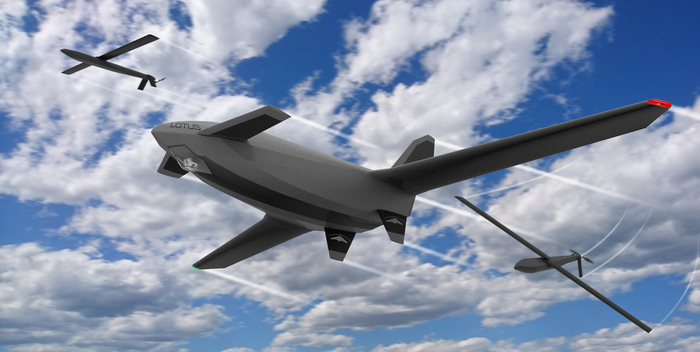 This project aims at addressing an important need of EU Member States which is the capability of TRPAS to operate in contested environments, which is clearly expressed in the Common Operational Requirements agreed upon by the Hellenic, Cypriot and Dutch MoDs who support the project.
The development will include: a mothership TRPAS equipped with ISR sensors, designed for low observability and high endurance, incorporating a self-protection system against enemy threats; a system of tube-launched, foldable-wing drones, deployable from the mothership, while this later remains at a safe distance; on-board sensor data processing capabilities for target detection, recognition, identification and classification; and a ground station which will be designed by the "security-by-design" principles.
The LOTUS consortium is led by IDE (coordinator) and consists of 11 partners from Greece (IDE, Aristotle University of Thessaloniki, ALTUS, CFT, University of Patras and Hellenic Air Force Telecommunications-Electronic Means Plant), Cyprus (SignalGenerix, Cyric, Geoimaging), Spain (Embention) and Holland (RHEA).
Categories
Air Platforms
Communications
Security
Unmanned & Autonomous
Detection & Tracking