Ultra thin hubless thruster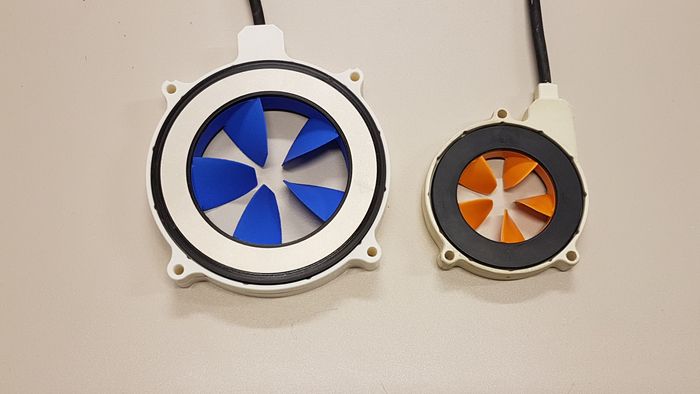 The hub-less propeller prevents it from becoming tangled – the thruster will easily navigate through floating debris such as water plants or ropes. Our patented design contains no seals, it is pressure-proof, hydro-lubricated and oil free.
The simple design allows the user to exchange propellers quickly and without any special tools in just under 10 seconds.
Categories
Components
Pumps
Naval Platforms
Amphibious Vehicles
Boats
Submarines
Submersibles
Propulsion
Motors
Rotors/Propellers
Unmanned & Autonomous
Components & systems
Submersibles