UrbanAware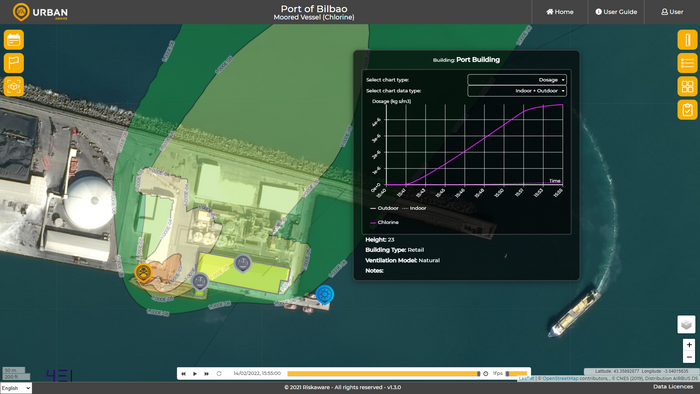 Overview
UrbanAware is a next-generation CBRN Information Management (IM) tool for the military, first responders, and local government.
Its aim is to provide lifesaving situational awareness and decision support in the context of urban CBRN and HazMat incidents, helping stakeholders to develop more effective response processes.
UrbanAware provides users with intelligent dispersion modelling, information fusion and hazard forecasting to optimise real-time decision making. The system is designed to be accessed by multiple teams across different agencies, resulting in more integrated and optimised strategies for incident response.
UrbanAware will also be highly useful for commercial purposes – particularly for organisations concerned with risk management or insurance. With access to this system, organisations can better plan mitigation strategies for their business population.
Credentials
UrbanAware is developed in conjunction with key industry stakeholders – including the UK Defence Science and Technology Laboratory (Dstl), the European Space Agency, 4 Earth Intelligence, Thales Alenia Space and Ploughshare Innovations – to address major industrial accidents and incidents of terrorism.
Providing risk management stakeholders with trusted, effective, and accessible tools, the platform will significantly improve situational awareness for better response and mitigation strategies.
Alongside end users, several use cases were developed for application to possible real-world incidents. UrbanAware will support these use cases providing the required situational awareness tools. The software will be trialled by end users and continually refined to provide state of art capabilities
Categories
Command & control
Displays & Controls
Displays
Geographic Information System
Imaging/ Graphics/ Mapping
Cloud
Data Management
Software
Civil Protection and Disaster Management Readiness
Incident Management and Training
Modelling and Simulation