XpressGX S10-FH800G PCIe board based on Stratix® 10 GX FPGA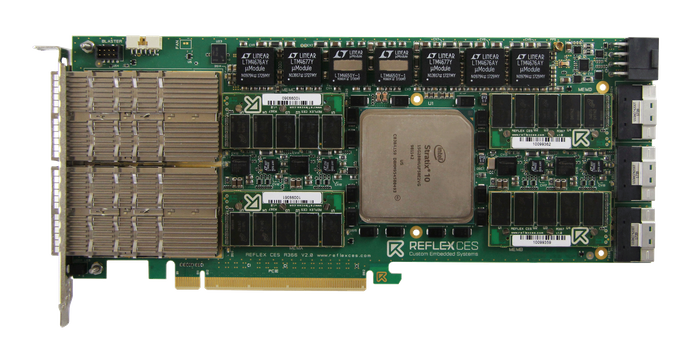 The XpressGX S10-FH800G Stratix® 10 GX board is a full height profile PCIe Network Processing board, featuring the Intel® Stratix® 10 FPGA with support for up to 800G Ethernet.
The Stratix® 10 GX board is based on a Stratix® 10 GX FPGA. This device is optimized for PFGA applications that requires high transceiver bandwidth and core fabric performance.
To optimize customer's memory needs, the board offers on-board memory as well as external memory cards, DDR4 or QDRII type, or mix memory.
The FPGA board is delivered with a 1 slot PCIe passive heatsink, and specifically optimized for embedded applications.
Target markets includes Data Center and Cloud Computing, Security, High Performance Computing, Military & Defense, Broadcast and Video.
The REFLEX CES Toolkit is provided with the XpressGX S10-FH800G board.
Categories
Electronics
Engineering
Mechanical
Engineering
Maintenance